Today our lecture was about the 1997 exhibition 'Sensation' which consisted of works by the YBA's. The show generated controversy in London and New York due to the inclusion of images of Myra Hindley and the Virgin Mary, respectively. The show consisted of work from the collection of Chalres Saatchi. It was criticised for attempting to boost the value of the work through being shown in institutions and public museums.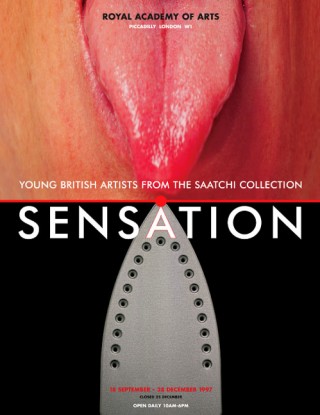 I loved learning about these artists and their work, its the era in art im most interested in...I find some of the artists such as Sara Lucas fascinating. The work is bold and has a real beauty to it.

I love when our class becomes really split in opinions on art such as this. We have a very varied age range in our class and often it becomes a really interesting discussion on what should be considered art and what shouldnt.